'Time With Tomdavidas', If you do follow my Inspirational speech or my business tips to entrepreneurs, then you will realise I like to talk about education being the first step of business investment. That is not to say you have to be a scholar before you start doing business no. The little time you invest to understand the type of business you want to invest your money in, is the education I am talking about. I know you are real entrepreneur who understand the rules that why you are educating yourself by reading this information. Kudos to you!
The Best Products In The Right Business
QNET is a leading e-commerce based direct selling business, offering a wide range of health, wellness and lifestyle products to customers around the world. QNET's products are designed to help people take charge of their health and improve their lifestyle and livelihood. Based on the philosophy of Absolute Living, QNET's products and services have the overarching goal of making complete wellbeing accessible to all.
QNET's proprietary commerce platform makes it easy for customers to build a borderless business promoting our exclusive products in their local communities, helping people rise through solutions that power entrepreneurship and enhance lifestyles. Our platform seamlessly integrates sales with digital payments, a virtual office with the latest business tools, and a dashboard to monitor sales performance, giving aspiring entrepreneurs everything they needs to start their business.
At QNET, we are driven by two important philosophies: RYTHM and In-Service.
QNET's founders are profoundly inspired by the life and work of Gandhi, a great leader, humanitarian and activist. The teachings of Gandhi laid the foundation for RYTHM − Raise Yourself to Help Mankind. The idea of empowering others to succeed in order to be successful lies at the core of our business.We advocate the concept of In-Service as an important characteristic of leadership. Our founders have instilled a very strong culture of service above self, in both the employees and the network. We believe that serving others with humility is the true hallmark of a leader.
QNET recognizes that people are our greatest assets. Our distribution network's boundless energy is fuelled by a collective aspiration to achieve financial independence. We are dedicated to giving our IRs the tools and education they need to strengthen their understanding of our products and business model and we are engaged in developing them on a personal level.
At QNET, we celebrate ethnic and cultural diversity. Our leadership team and employees are drawn from more than 30 different countries and our customers are present in more than 100 countries. We take pride in being the veritable United Nations of network marketing!
Direct selling is a growing and exciting industry that provides companies an alternative channel for the distribution and sale of products and/or services directly to customers, away from a traditional retail location. The industry uses a variety of distribution methods; multilevel marketing and network marketing being two of it.
ALSO READ; How to Become A Herbalife Distributor In Ghana
What is Direct Selling?
The rise of the emerging middle class market, technological innovations and a relaxing of restrictions on capitalism has triggered a major growth in this industry. As more people begin to discover the benefits of a market-based economy, entrepreneurism has flourished.
How does all this work in QNET?
In QNET, we call our networkers 'Independent Representatives' or IRs for short.
We offer a well-researched and carefully developed array of exclusive products that are purchased by our customers all over the world through our secure, robust and reliable online store.
Our Customers:
Retail Customers – The ones that regularly purchase our products but do not join the business aspect of direct selling.
Potential IRs – The ones who purchase our products and enroll themselves in the business opportunity.
Existing IRs – The ones who regularly purchase our products while building a thriving network marketing business.
Our Compensation Plan:
QNET offers a unique, proven and repeatable compensation plan. The plan pays commissions and incentives to our IRs for promoting our products and referring potential IRs to sign up for the business opportunity.
OUR PRODUCTS
Health And Wealness: ->
PERSONAL CARE AND BEAUTY
HOLIDAYS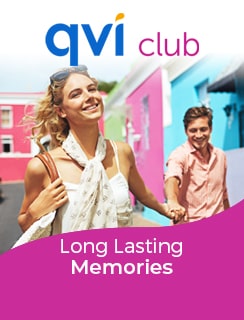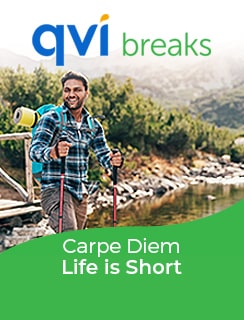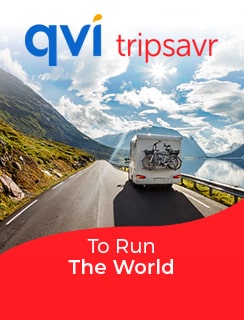 IS QNET FOR ME?
YES, it definitely is! The QNET business is for anyone and everyone, regardless of where you come from or what your background is. Whether you'll do this business part-time or full-time is absolutely your choice.
What you need to KNOW:
Your business plan has been proven long before you even commenced business.Your business plan has been designed for duplication, making its success, transferrable and duplicable. You will always be on top-of-your-game with up-to-date business tools and regular training events. You will learn from the experiences of others, with mentors and Uplines to guide and support you. You are backed by a strong, innovative company that's been in the industry for over 15 years.
What you need to DO:
Set your own work hours, level of commitment, priorities and goals.Know and understand your Rights and Obligations as an IR.Abide by QNET's Code of Ethics and follow the Policies & Procedures.
What you DON'T NEED:
Major investment in inventory or handling of stockExpensive office space or shop frontsFrighteningly high start-up costs Huge overheads Prior experience in running a business
What we DO for YOU:
Product research & development Packaging, marketing, branding, advertising of products Product shipment and delivery Strong compensation and incentives Developing and evolving business plans and market strategies Training and skill development